So, with The Block coming down to its last final weeks, I thought I would do a quick review of my favourite rooms from this season! If you can't tell, I definitely have a style that I love a lot more than others; light, bright, timber, sleek black features and gold accents. So I really hope you guys enjoy a without a further ado, let's get into it!
HARRY AND TASH'S LIVING AND DINING ROOM
I love the timber feature and fireplace that stand out in this living room. The concrete base also is a winner for me, as well as the rug and furniture choices.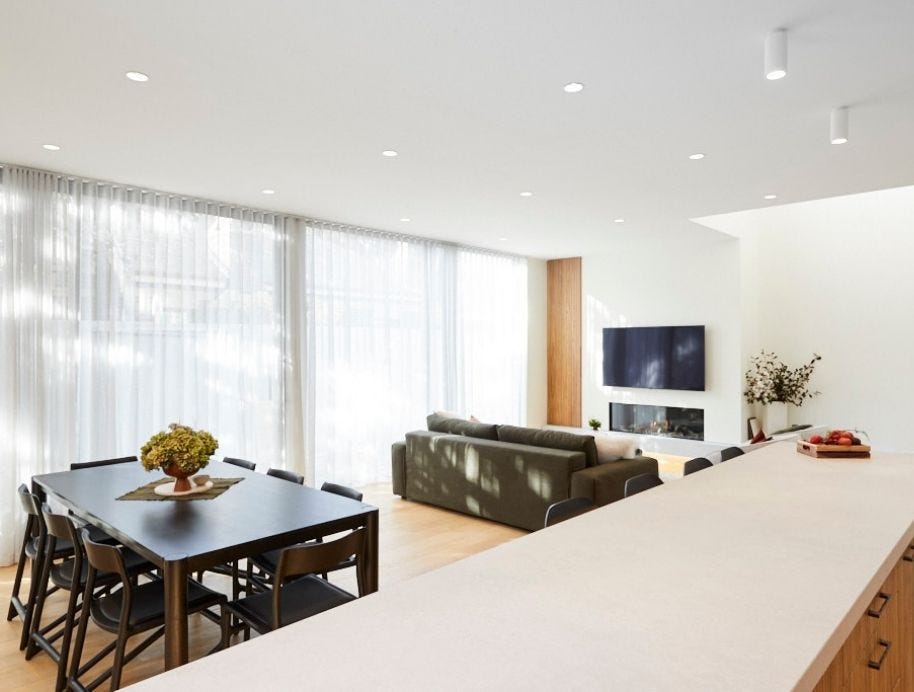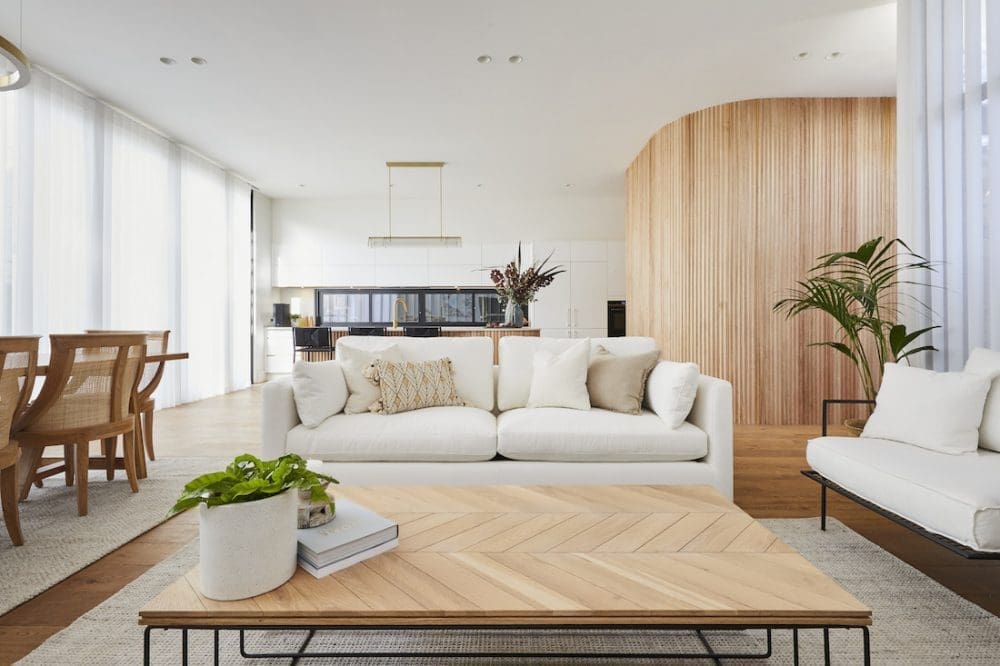 LUKE AND JASMINE'S LIVING AND DINING ROOM
I cannot explain how much I am in love with this entire room, from the wood wall feature, the herringbone coffee table, the lighting options and the bright airy feel. SO IN LOVE.
---
LUKE AND JASMINE'S KITCHEN
This kitchen is like a blast from the past with the wooden detailing, and then a step into the feature with the gold hardware, black window and door frames and white cabinetry. I also love the flooring choice that was made in this space.
LUKE AND JASMINE'S MASTER ENSUITE
I love an all white moment and I can definitely say that Luke and Jasmine's bathroom was a win for me. I love floating oak cabinetry and gold hardware, obviously. Whats new! Haha. I also love the modern look of kitkat layed tiles which I why I think I love it so much!
HARRY AND TASH'S KITCHEN
Again, I love this wood and white kitchen with the use of a concrete grey looking splash back which matches beautifully with the concrete base in the living room they created.
JIMMY AND TAM'S MASTER ENSUITE
A very feminine moment paired with a very statement vanity. The pink basins and the gold hardware give me happy vibes.
LUKE AND JASMINE'S ENSUITE
I love the neutral vibes in this ensuite; from the light grey patterned tiles, the oak cabintry, the kitkat tiles, the white shiplap and the gold hardware. Beautifully underrated.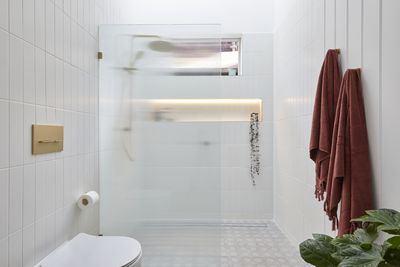 All photos from The Block. This post is not sponsored.